First Blog Entry
Mood:
chillin'
Now Playing: 'Last Resort' by Papa Roach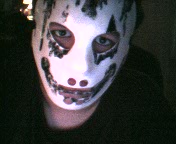 Hey what's up. My name is Jacob Nicholson, but I prefer to go by Joker. This is my first time ever really doing a blog (WEBLOG. KIND OF LIKE A JOURNAL) I don't want you to think I am a little sissy cause I am doing this. I am doing this to keep track of what is happening, and what is going to happen. With in the next couple of weeks, I am going to get some surgery on my back. I have a very servere case of scoliosis. Below is a picture of my back now. (NOT REALLY MY BACK, BUT IS THE SAME DEGREE)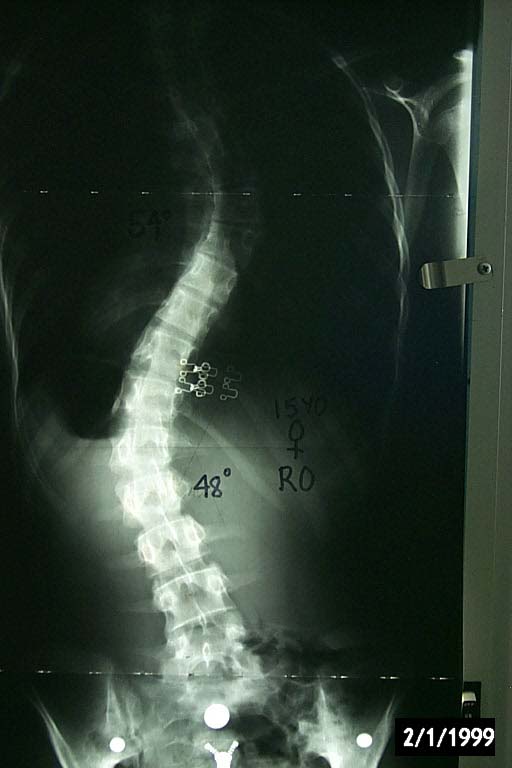 And this time last year, it wasn't half that bad. But by this time next year, it can bend, break my ribs, and puncture my lungs, causing me to choke to death. BUt don't be scared(LIKE YOU WERE ANYWAYS) There have been hundreds of people that have gotten this suregery. The second picture below is how my back will be next year. Below is a picture of how my back will be after surgery (ALSO NOT MY BACK)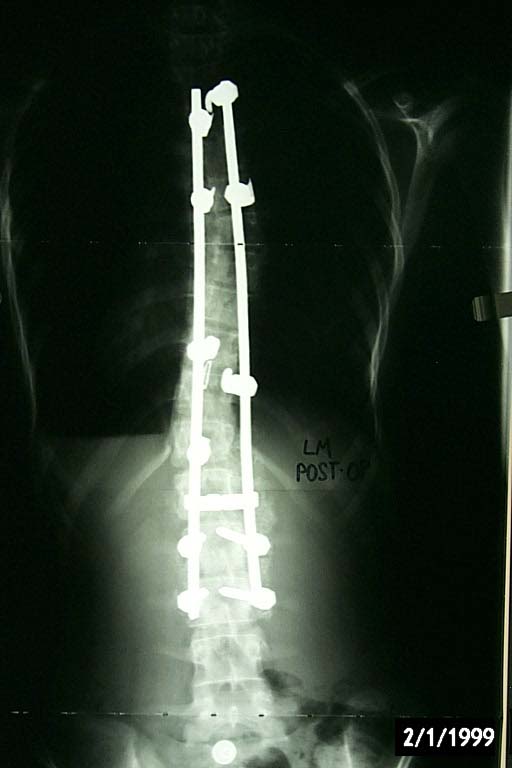 And if you look at the two dates, they are the exact same! So right after my surgery, I should be normal. So if you pray, please pray I don't die on the operating table.
Until next time,
Joker
Posted by ftwsingles at 1:57 AM EDT