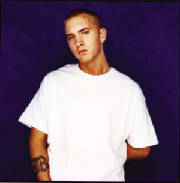 Height: 6'3

Weight: 263

Gender: Male

Hometown: San Jose, CA

Finisher: Super Braincrusher (backwards tombstone off the top rope)

Common Moves: Braincrusher (backwards tombstone)
K-Bomb (Powerbomb from a suplex position)
Spinebuster powerbomb
TNT (DDT from a suplex position)
shooting star press
450 Splash
Superkick

Bio: Comes from the ghetto and is here with a vengance in the ring. May be fooled but this white boy can kick some major ass and knows how to deal with anything. 22 years old will be the youngest champ ever.