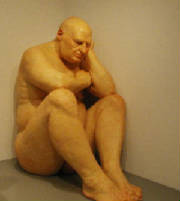 Height: 73

Weight: 465

Gender: Male

Hometown: Genoa,IL

Finisher: Orobieo Driver(DDT)
Hilton Hammer(Jackhammer)

Common Moves: Spear
Sweet Chin Music
Choke Slam
Tombstone
JakeKnife Powerbomb

Bio: He is from the little town of Genoa,IL. He loves girls and will do anything with anyone. He loves to be loved. He was in WCW and was transfored to ECW when WCW went out of bussiness. He was in ECW for about two years, then he retired until his FTW debut.